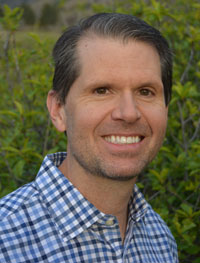 Dr. Alan Baugh
One of the most important things to me as an orthodontist is creating a relationship of trust and respect with my patients. I have always focused on providing the best treatment possible to meet a patient's individual needs. I am honored and consider it a privilege to provide orthodontics to so many amazing people and friends.
It is my goal to provide the best that orthodontic treatment has to offer, and to this end I focus on learning and developing new and advanced ideas and treatments. The best part of my job is forming personal relationships and friendships with my patients. It is always exciting to me to see a shy, reserved individual that is afraid to smile, become confident with an uncontrollable smile as we complete their treatment.
Personal Life
I grew up in Murray, Utah. My dad and oldest brother were orthodontist. Along with that we have 5 other dentists/orthodontist in the extended family. I guess it's my blood.
I married the most amazing woman, Becky. I know others may feel the same, but I really did. We have two children, Madeline (21) and Reid (17). I love to spend time with my wife and kids and we love to travel as a family. My other love is my dogs Maya and Scout. Occasionally I am accused of loving the dogs more that my family, but come on, they are always so nice and happy to see meat the end of a long day. Most of my hobbies I do with my wife and kids, they include, travel, hiking, backpacking, hunting, fishing, golfing, basketball, kayaking, skiing, swimming, triathlons, photography, dog field trials and a few other things. I am also a little bit of a crazy health food person. I served a LDS mission to Spokane, Washington.
Education
I attended Brigham Young University and The University of Utah and graduated with a Pre-Dental degree. I then attended Oregon Heath Sciences University for both my dental and orthodontic degrees, where I graduated at the top of my class in 1998.
I am a Cougar, a Ute, and a Duck.